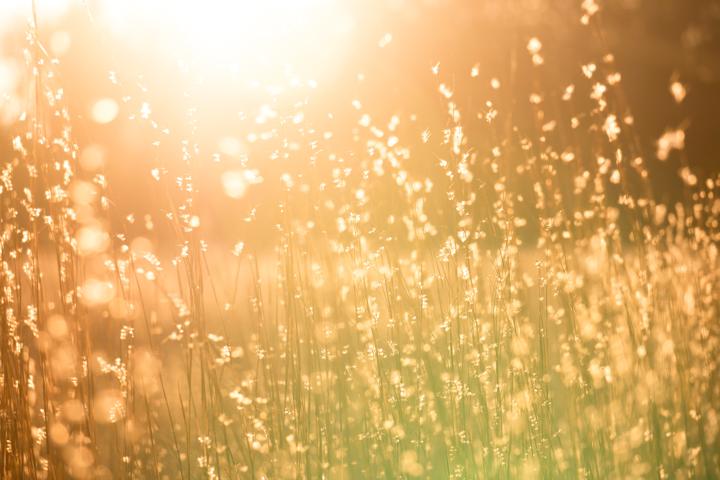 By Max Webb, Managing Director of Pricing Analytics
It feels like just yesterday that Zack Hallock, CES' Senior Energy Services Advisor and I were reading the tea leaves, trying to predict how last winter would shake out in our blogs titled: La Niña is Near: What Does That Mean for Energy Prices and Your Business? and La Niña's Here: How to Protect Your Business.
In the blink of an eye, we're already through Memorial Day heading full steam into summer. Thoughts of vacation plans, school break, and lazy afternoons at the beach come to mind. What also comes to mind is hot weather. You may be already asking yourself, how hot (or mild) will this summer be? or when is it going to be hot so I can plan my trip to the beach? What you should also be asking yourself is: am I prepared for the summer from an energy perspective? Lucky for you, I will try to answer those questions in this article as well as provide some tips and resources to get your summer energy plan ready.
Without further ado, let's dive into a few summer forecasts. As a brief disclaimer, it's always good to take these longer-term forecasts with a grain of salt. While long term modeling and forecasting has improved over the years, it can still be difficult to nail down specifics far in advance. Mother nature has a mind of her own.
First, let's start with the 3-month forecast generated by National Oceanic and Atmospheric Administration, better known as NOAA. Figure 1 shows whether there will be above or below average temperatures across June, July, and August. The outlook does not factor in the severity of the temperature deviation, only the probability or chance of above or below average temperatures. The darker the orange means a higher probably for above average temperatures. Looking at the map, NOAA is expecting above average temperatures this summer for much of the U.S. The highest probability is centered over the western half of the U.S.; New England is shaded in the 50-60% chance of above average temperatures. This isn't much of a surprise when looking back at recent summers, which have trended warmer and warmer.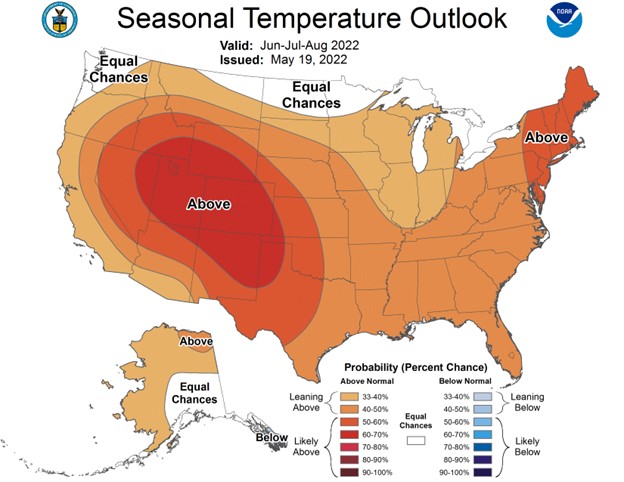 Next, let's look at individual monthly forecasts for June, July, and August to get a sense of when we could expect the highest potential for hot weather. These forecasts are also generated by NOAA through their CFSv2 forecast. Figure 2 cycles through monthly temperature deviation forecasts for June, July, and August. These forecasts provide an estimate of where above or below average temperatures are expected, as well as how much above or below average those temperatures will be. The Central and Northeast U.S. is expected to see a slightly cooler start to June; however, most of the country is expected to be above average through the summer. For New England, all three months are forecasted to be about 1 – 2.5 degrees Celsius above average with August forecasted to be the most above average.
Finally, let's look at some precipitation forecasts to see whether we'll have a dry or wet summer. Along with hot temperatures, the summer season also means hurricane season. The past few summers have been especially busy in the Gulf and East Coast with tropical storms and hurricanes. This summer is expected to be very similar, as shown in Figures 3 and 4.
Figure 3 shows the upcoming precipitation outlook from NOAA. Similar to Figure 1, this forecast only shows the probability of above or below average precipitation. Much of the western half of the U.S. is expected to have below average precipitation while the southeast and east coast are expected to see above average precipitation. It appears there's no end in sight for the ongoing drought conditions out west. A combination of above average temperatures and rain should result in a hot and humid summer for the east.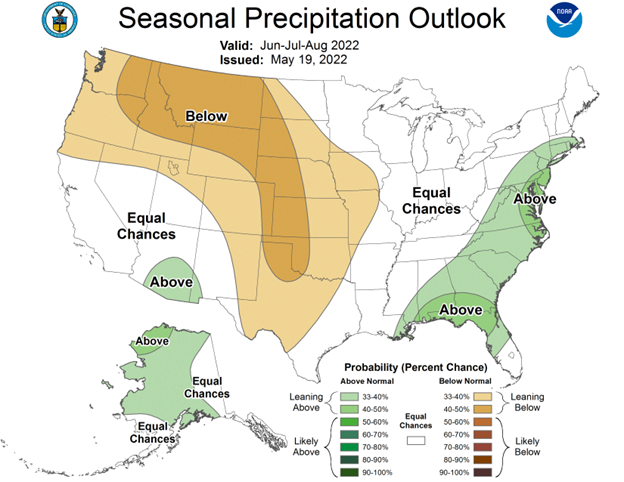 Figure 4 shows NOAA's recently published forecast for the 2022 Atlantic hurricane season. Their forecast is calling for another busy season with 6-10 hurricanes: 3-6 being major hurricanes (categories 3 and higher). Historically, hurricanes were an important factor impacting summer energy production and market prices due to the number of oil refineries located along the Gulf of Mexico. If a refinery or offshore oil production platform had to shut down due to a storm, production would drop and energy prices would spike. More recently, the impact of hurricanes on supply has lessened due to the build out of land-based shale gas production of oil and natural gas across the country. Considering current market conditions – volatile, high prices due to several factors – the market is on high alert, which may bring back price spikes should a storm take down a refinery or an offshore oil platform. It might be a good idea to build in some extra wiggle room to your gasoline budget. Click here to read CES' latest Market Summary on important energy topics of the day.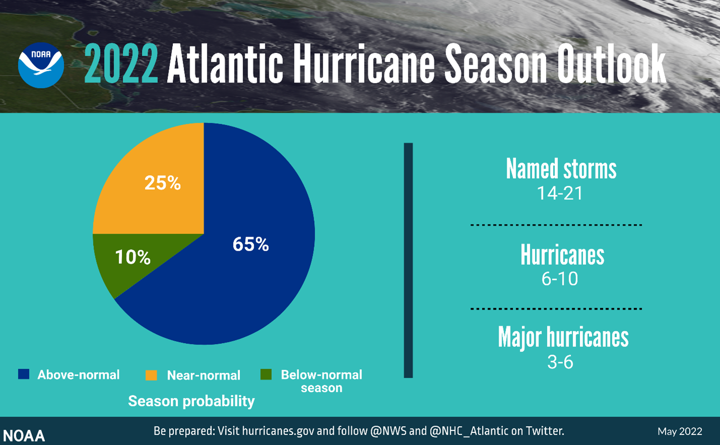 After reviewing these forecasts, the consensus seems to be that it's going to be another hot and humid summer in the Northeast U.S. with a good chance of a busy hurricane season in the Gulf of Mexico. Plan accordingly for your vacations; keep an eye on local weather stations!
In addition to vacation plans, you should also consider your energy plans. The summertime is an important time of the year in the energy industry. It's the season when the electric grid is most stressed as it tries to keep buildings cool in addition to typical baseload electric demand. To ensure the lights stay on, regional grid operators must plan and build out the grid to make sure it is large and stable enough to meet the high summer demands.
For folks in New England, grid operator ISO-New England has programs in place to help avoid blackouts. If you're a CES client, I would bet you've heard of the Forward Capacity Market (FCM). This appears as a cost component in your electricity supply price. It's essentially the cost paid by every electricity user in New England to help ensure the grid can handle peak electric demands experienced during summer. The specific cost you pay is dependent on the amount of electricity you use on the hour of the annual system peak. The peak hour usually occurs in the afternoon on the hottest day of the summer when end users require additional electricity for cooling. The amount of electricity your account uses during the peak hour sets your capacity tag – or cap tag – for the next year. Your capacity tag is a component of the formula that determines the amount you must pay for FCM costs. The key thing to remember here is that you can influence your accounts' capacity tag assignment. If you use less electricity during the system peak hour, your tag will be lower, resulting in avoided FCM costs. To see a detailed example of how this works, check out the piece Zack Hallock wrote for the June issue of the CES Insider newsletter.
Some common tools to shed load would be turning off lights and air conditioning or ramping down machinery and appliances if possible. Does this sound like something you can do? Instead of continuously checking the weather channel or the thermometer outside on the deck to guess when the system peak may happen, simply sign up for CES Self-Help Demand Response email notifications and alerts by contacting Nina Callanan, Managing Director of Marketing & Communications at ncallanan@competitive-energy.com. In addition, you may also elect to receive Demand Response/Self-Help text message alerts by filling out this form.
CES is continuously monitoring weather and system demand levels throughout the summer and will send you email and text alerts when we see the stars align for a potential peak. CES will explain what we're seeing in the tea leaves and provide a recommendation as to whether you should shed load or not. The CES Self-Help Demand Response program is completely free and completely voluntary. This is a great resource for most clients to help reduce capacity tags and FCM costs. To learn more about CES Self-Help Demand Response program, check out this link https://www.youtube.com/watch?v=RfPeV-cHXBI&t=2s.
Another program that ISO-NE and local utilities have begun to explore is Demand Response. Similar to the CES Self-Help Demand Response program, the ISO-NE Demand Response program goal is to reduce electricity demand during peak events. The key difference here is that you set a curtailment target for the amount you believe you can reduce your load by and during peak events, you will be notified and asked to reduce load. Depending on how much curtail, you will receive payments for your performance. Other opportunities that may be a good fit for you are heat pumps (as a replacement for traditional air conditioning) or on-site solar/battery storage. If you are interested in learning more about any of these opportunities or programs, please feel free to contact your Energy Services Advisor for more information.
After reading this blog, I hope you can now cross "Energy Plan" off your summer to-do list. In summary, much of the country should experience above average temperatures throughout this summer as well as another busy Atlantic hurricane season. If you haven't already, the CES Self-Help Demand Response program is a free tool to help you manage your peak electricity demand throughout the summer to help you avoid FCM costs. If you would like to go above and beyond Demand Response and Self-Help, or if you need guidance crossing off any of your energy related needs, the CES team of Energy Services Advisors is here to help.
Before we know it, we'll be releasing our Winter Weather Outlook, but in the meantime, you can find me at the beach! Stay cool out there this summer.