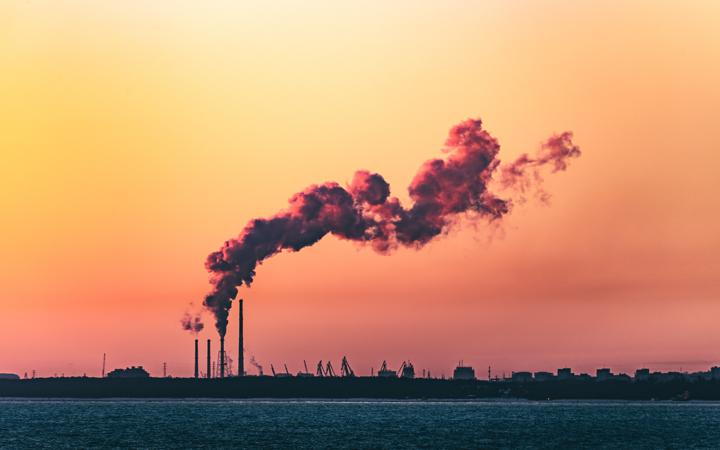 By Richard Silkman, CEO
A few months ago (May 2022), our CES Insights blog titled "The Twin Paths of Beneficial Electrification & Deep Decarbonization: What It Will Take to Meet Reduction Targets and Eliminate Carbon from Our Energy Sector," focused on the two pillars of every feasible strategy yet identified to achieving significant reductions in greenhouse gas emissions – Beneficial Electrification and Deep Decarbonization. I concluded that, while most nations are making progress in electrifying their economies and building out zero-emissions electric generation, that progress is far too slow to achieve the emission reduction commitments these nations have made. Recognizing this and affirming the need to lead by example, a number of companies and institutions have taken actions to reduce their greenhouse gas emissions ("GHG"). In this blog, I highlight some of the strategies these entities have adopted and how they are working.
"Greening" Electricity Supply
The most commonly adopted strategy, in part because it is the most cost effective in terms of $/ton of emission reduction, has been to reduce the amount of GHG emissions per MWh of electricity consumed. This is done through four separate but complementary actions: (1) Developing zero-emissions on-site (behind-the-meter) distributed generation – usually solar PV; (2) Entering into long-term virtual power purchase agreements ("VPPAs") with the developers of new zero-emission generation projects; (3) Purchasing Renewable Energy Certificates (RECs) from existing zero-emission generation projects; and (4) Recognizing and taking credit for reductions in GHG emissions in the grid-supplied electricity, where such reductions are the result of state required portfolio standards.
Twenty years ago, each of these actions would have more than doubled or even tripled the cost of electricity. Rapid reductions in the costs of wind and solar generation, combined with federal tax incentives, have reduced the costs of renewable energy development and in the process lowered the cost to reduce GHG emissions per MWh of electricity consumed. This cost has been lowered even further recently by the rising price of natural gas due to the war in Ukraine and the impacts rising gas prices have had on electricity rates. The combined effect has been that, over the past year, securing renewable electricity has actually reduced electricity costs. On-site solar generation and wind and solar VPPAs have been "in the money" – and have helped companies and institutions offset increases in their energy budgets. In effect, companies and institutions that developed on-site solar projects or signed VPPAs with wind or solar projects off-site have been "paid" this past year for using renewable electricity, compared to using delivered over the grid. Current electricity market conditions have demonstrated the "hedge" value of these investments.
"Greening" Building Energy Use
Reducing emissions related to building energy use for heating and cooling purposes is a much more difficult and more expensive effort. Once a company or institution moves beyond energy efficiency measures (weatherization, control systems, window replacement, and occupant behavior modification), the options for further emission reductions require expensive system conversion to electricity – usually air source heat pumps (ASHP) for smaller buildings or ground source heat pumps (GSHP) for large buildings or multi-building campuses. Further, where the existing heating and cooling systems are steam-based rather than low-temperature hot water based, this conversion will generally require extensive in building HVAC system replacements that may necessitate major building modifications. Finally, GSHP systems require drilling many wells to enable heat to be transferred to and from the ground for use in the building(s). These require the use of significant ground surface, and their installation can be very disruptive.
While every company's or institution's system is different and will have different costs, we are beginning to see some parameters emerge based on activities initiated by some of our institutional clients. Cost estimates for multi-building campuses to convert central heating and cooling plants and associated steam distribution systems and equipment to low-temperature hot water systems and GSHP are coming in between $100 and $150 per square foot. These high costs are a major barrier for many companies and institutions. The recently enacted Inflation Reduction Act (IRA) extends attractive tax credit and direct payment opportunities to thermal storage systems, which is stimulating interest among our larger clients in looking more carefully at this opportunity.
We are also seeing a movement toward smaller ASHP and GSHP conversions for new buildings, where legacy systems do not have to be removed/replaced or where the existing central heating plant is at or near capacity. These projects are being undertaken not just for the longer-term environmental benefits they may bring but, importantly, because they are often more cost effective than traditional fossil-fuel heating or cooling alternatives. Once these smaller systems are in place, they can be integrated into larger electricity-based infrastructure when this is developed. This incremental approach is gaining favor, as the IRA can be used to help with the capital investment. More importantly, because the IRA is available for a minimum of the next 10 years, and probably the next 30 years, it is not necessary to convert entire systems today to take advantage of the financial incentives. This allows companies and institutions to phase-in over many years what would otherwise be a large-scale project and a major drain on capital.    
"Greening" Transportation
Most transportation decisions are not made directly by our clients, but rather by their vendors, employees, and students. There are some exceptions, of course – on-campus bus service, shuttle bus service to remote or off-site parking facilities, maintenance vehicles, and company cars. As a result, while a few of our clients are operating electric buses or other vehicles, most of the attention we are seeing by our clients is focused on providing on-site charging infrastructure to serve the needs of their clients. This focus is timely. The IRA has money available to expand significantly charging infrastructure. In addition, an increasing number of states – in conjunction with their electric utilities – have established programs to expand in-state charging availabilities. These programs usually take the form of subsidies for so-called "make ready" work, where the utility brings the required electric service to the charging location, as well as subsidies for the charging units and balance of facility costs.
While this area holds great opportunity for expansion, the operations of charging facilities is very much in its infancy. Pricing structures, hours of operation, control, monitoring, and policing of the use of the facilities are factors that are all undergoing serious evaluation – especially in areas like campuses where parking is at a premium. This may be one area where pilot projects are the best way to proceed until the industry establishes more standardized operating procedures.
Conclusion
There are certain activities for which the adage "the whole is greater than the sum of its parts" may be true; measuring GHG emissions in our planet's atmosphere, however, is not one of them. The whole is precisely the sum of the contributions from each of us as individuals, companies, and institutions, and because we need to reduce global GHG emissions, emission reductions each of us is able to achieve contribute to the desired outcome. In this context, getting to zero is certainly the ultimate objective, but achieving any reduction is a step in the right direction. Many of our clients are doing their part – through greening their electricity use, building-related energy use and energy used in transportation – and they are doing this without incurring significant additional costs and in some cases even saving money. The key, as in all things, is to do it "smart" – to focus on the best opportunities first, and as more cost-effective technologies emerge, to expand the scope of activities. 
Photo by Marek Piwnick