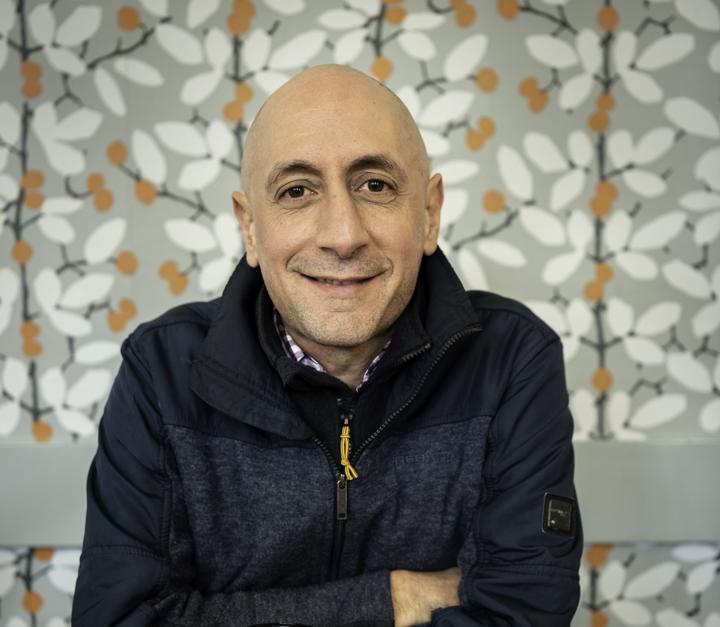 This month's Competitive Energy Services Insights blog titled Fuel Security: New England's Biggest Winter Concern was co-written by Larry Pignataro, Director of Strategic Partnerships & Senior Energy Services Advisor who has been with the company since 2007. In his role, Larry works with a range of CES clients, helping them manage energy commodity procurement strategies, energy budgeting and variance tracking, and sustainability services. His other responsibilities include developing new business and strategic partnerships for CES. Larry is a trusted colleague and an invaluable human resource to the company and our clients. He sat down for an interview recently and shares a bit about his experience in the energy field and a few tidbits about his life outside of work.
How did you first get involved in the energy sector? And why energy?
My first job in energy was with a large regional energy company in New Hampshire, where I started as a financial and operational analyst. So, I didn't begin working on the commodity side until a few years later when my role transitioned to wholesale propane procurement and supply and logistics. That's when I really started to understand the energy industry fundamentals and how the energy commodities market works. As for energy, I was working in Boston at the time and wanted to be closer to home. My wife and I were starting a family and my primary focus was to be close to home. I stayed there for six years. Thought I was not looking for a job in energy at the time, it ended up being a good introduction and career path shift. It wasn't a conscious choice, but in the end, those circumstances led me to a career in energy that I enjoy. 
What was your initial impression of the energy field and how has your viewpoint changed over the years? What have you learned?
I came into the energy industry from the oil side, so I was all in at the time on the traditional fuel sources, meaning fossil fuels. So, I think my perception has changed pretty dramatically over the last 10 years as the region and the country transition to a carbon free future. The most impactful thing that I learned is how the regional and national electricity grids are fueled and what that means and how the interstate pipeline system works, specifically in New England, and how fragile that is. Those two things are important in the grand scheme of things – grids and pipelines. That drives so much of what we do at CES.
What has surprised you most about working in this industry?
How quickly things change from a commodity perspective and then a policy perspective. For instance, 2022 was a good example at how quickly the commodities market can be impacted by weather, geopolitical issues, and how impactful that can be on costs. And then on the policy side, it just takes a change in governor or with legislatures to trend in a completely different direction. When these circumstances change, whether its commodities markets or policy, CES is always ready to present and discuss these opportunities to clients.
What has kept you engaged for so long and why CES? And what do you enjoy most about your work?
Variety. CES has a varied client base whose operations and goals are very unique and different. Being able to work on a variety of client types and initiatives helps me stay focused and engaged. The changing market dynamics – whether commodity or policy – continue to drive our current work as well as generate new opportunities for our clients. When these variables change, I enjoy communicating to the clients and seeing the positive and strategic influence we are having on their business. I find this aspect of my work very rewarding – the client, supplier, and industry relationship building is what I enjoy most about my work.
What would you tell young professionals who are trying to understand the energy profession?
Be patient. There is a lot to learn, and things change rapidly, so understanding the basics will set a very good foundation. In the future, there will be a lot of jobs in the energy profession. Becoming a subject matter expert – e.g., electric vehicle charging, battery storage, fusion, hydrogen - will make you invaluable. There will be a lot of potential paths to follow. Try to define your interest area and niche and start to follow that path.
What do you do when you're not working? What are your interests?
I have two young daughters who keep me busy with gymnastics, soccer, dance, and golf. I'm big into golf, too, and try to play three times a week during the summer months. I also live on the seacoast and enjoy going to the beach regularly with my wife and children. I'm also a big fan of several New York sports teams – the Jets, the Mets, and the Knicks - and stick with them through thick and thin. 
Photo by Nina Callanan