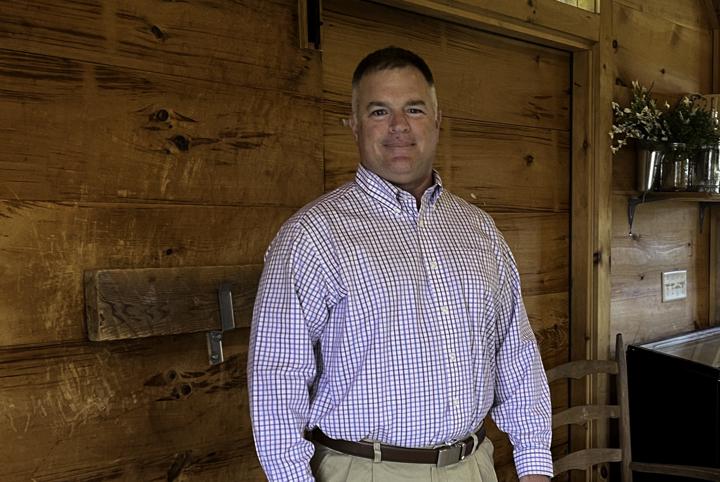 This month's CES Insights blog was written by Competitive Energy Services' Director of Natural Gas & Energy Services, Chris Brook. Chris has more than 21 years of experience in the energy business and our clients benefit every day from his long and successful history in the energy profession. At CES, Chris is responsible for natural gas scheduling, nominations, and balancing. He also provides administrative oversight for contract negotiations with pipelines, local distribution companies, and marketers. In this interview, Chris talks about his experience in the industry and with CES – and a bit about his life outside of the workplace.
How did you first got involved in the energy sector?
I moved to Maine and I met Larry Mahaney, President and CEO of Webber Energy Fuels on the golf course. Soon after this chance meeting, he offered me a job. I worked as a regional retail manager of Webber Energy Fuels and was there for 10 years selling oil, propane, and heating equipment. By the end of my tenure at Webber, I was also responsible for all of the company's large commercial accounts. My introduction to CES also happened by chance. In 2009, CES was hosting a seminar at University of Maine, and I attended and watched with keen interest and quickly realized my next professional step, so, I actively sought out employment at CES. My tenacity paid off and they hired me. I started managing liquid fuels and natural gas nominations for our clients.
What was your first impression of the energy field and how has your viewpoint changed over the years? What have you learned?
When I got into the energy industry, it was all oil and propane driven. There was very little environmental push back for fossil fuels. In those days, conversation around the greening up of energy use was just beginning in earnest. Over the years, that certainly changed, and I have changed as well. I've gone from not being concerned about the environment to energy use to being very concerned about that and very proud to do what I can to help our clients meet their sustainability initiatives.
What has surprised you most about working in this industry?
It's hard to narrow it down to one thing. What comes to mind is the volatility of natural gas spot market pricing. On a handful of days in the wintertime, natural gas can far exceed the price of alternative fuels. That is driven by the lack of capacity on the interstate pipeline system as the gas moves into New England as well as the world price of LNG, which will be needed downstream of the constraint points. Each year, we prepare for this dynamic by ensuring our clients are protected with supply agreements and are set up to fuel switch and arbitrage if the opportunity presents. See my blog this month titled "Wondering How Your Business Can Conserve Energy Costs: Fuel Switching or Arbitrage May Be Right for You" for more details. 
You've been with CES for 12 years now. What has kept you engaged for so long and why CES?
There are two parts to this answer. First, we work for a great company. We hire the best people and people who are really smart. Working in this environment makes me want to be a better professional every day. Personally, it makes me want to improve and be the best I can be. Second, the CES culture allowed me to find my niche and pursue the career that I wanted and that suited me.
Share about someone who has influenced you and has supported you over the years?
Steve Jacobson was Vice President at Webber Energy and taught about the energy industry. He also taught me about people. Steve supported me every step of the way during my time at Webber and was a good sounding board when I needed one. Through his actions, he cared about me as an employee and wanted me to improve. The way Steve helped me grow was through asking question. His goal for me was clear. He wanted to ensure that I was resident expert on the company and my clients. Steve's ultimate goal in doing that was to make sure that I became the best version of myself that I could. Steve also encouraged me to move onto CES because he knew the writing was on the wall for Webber and that the business was changing.
How has CES influenced your life and professional trajectory?
It all goes back to the culture at CES and the people we hire, and we collectively exude our values and our expertise. Our passion for what we do combined with our team's expertise helps build trust with clients and partners. This has influenced my way of working over the years and has most definitely influenced my trajectory. The culture and the people that make up this culture helps me continue to grow and evolve.
What do you do when you're not working? What are your interests?
I like to spend time with my family and going to camp. I also enjoy hiking with our new rescue Great Dane, Bama. She was rescued from Alabama, hence her name. Together, we like to hike in the Bangor City Forest. In my spare time, I also love to golf and try to carve out time for a couple of rounds a week – something I've done since I was a kid. I'm also a big college football fan and rarely miss a Michigan football game.