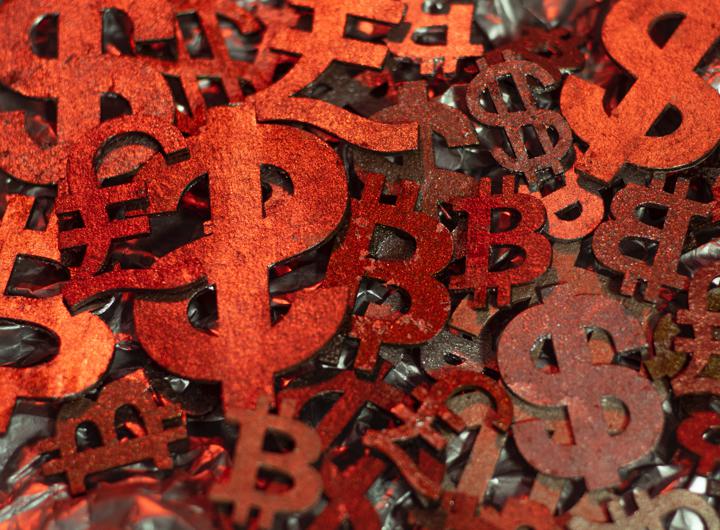 By Helen Booth, Director of Pricing and Lydia Jopp, Senior Pricing Associate
One of the few aspects of the energy commodities procurement process at Competitive Energy Services that is not impacted by the market or current world affairs is data management. Typically operating behind the scenes, the Pricing team is continuously updating a variety of data, including monthly usage, account demographics and supplier contracts, to name a few. This data is critical to the CES central system and is utilized by our Energy Services Advisors, Analytics team, and senior management. The integrity and accuracy of this data is essential to our procurement process. An important and impactful part of this data management is the yearly capacity tag update for all electricity accounts that CES is currently managing.
A capacity tag – also known as a cap tag – is the total demand, measured in mega-watts (MW), used by an individual electricity account during the "peak hour," when the New England grid is at annual peak demand. The peak hour usually occurs in the afternoon on the hottest day of the summer when end users require additional electricity for cooling. Capacity tags are used to determine each account's share of the total regional forward capacity market (FCM) costs. FCM costs make up a large portion of end user's electricity supply costs, which is why it is important to manage electricity consumption during the system peak if possible. Lower consumption during the peak sets a smaller cap tag value, which results in a lower supply price. To learn more about the forward capacity market and peak day, please check out this CES University video about Peak Day:  https://www.youtube.com/watch?v=RfPeV-cHXBI&t=2s
Figure 1 below shows the last ten ISO-NE system peaks.
Figure 1

The peak hour is verified and confirmed by ISO-New England after the end of the calendar year. Once this information is available, utilities will use their internal data collection (often in the form of smart meters or telemeters) to determine the capacity tag for each of the accounts they are serving. The process to verify the peak hour and then determine the new tags takes several months to complete and the tags themselves will not be effective until June 1 of the following year. For example, when last year's peak hour occurred in June 2021, those capacity tags were not made available thru utilities until May 2022. These capacity tags will be valid from June 1, 2022 to May 31, 2023. The CES Pricing team is currently concluding the process of updating the capacity tags that were assigned based on the peak day in 2021 and that will be effective starting June 1, 2022.
The timing and duration of the capacity tag assignment process varies by utility and are made available to third party brokers and suppliers over a four-to-six-week period starting in late spring. Every utility has their own process for assigning and releasing the updated capacity tags. We have access to this information as representatives for your accounts and so we are proactive in updating this information as soon as it's available. Some utilities have a straightforward and accessible process which allows us to request all accounts within a particular utility at one time. For example, we can make a one-time request for the new capacity tags assigned by Central Maine Power for the more than 5,000 accounts that we actively manage in this utility service territory.  
In other jurisdictions, the process can be more involved and arduous. Some utilities require us to send them individual authorization forms, recently signed by the client, to receive the updated capacity tags for a particular client. Based on the current procurement stage for a client, we may or may not already have these authorization forms on file. Making the process even more complicated, some utility authorization forms are only valid for 12 months from the signed date, whereas others are only valid for 3 months. For this reason, for NGRID or Eversource accounts in Massachusetts, you may be contacted often by a CES Pricing team member to sign new authorization forms.
For the updated capacity tags from utilities that are more difficult to obtain, our priority is the accounts that are currently in the procurement process. This especially applies for accounts that are enrolled in contracts that are expiring the same year. Once we have tags for those accounts, the next part of the process is sharing these updated capacity tags with suppliers and confirming that they are using the new tags when submitting pricing bids during the CES competitive RFP process.
As mentioned above, capacity tags are a crucial component of supply price formula. It is important to confirm that all suppliers are using the same up-to-date information when they send bids. It's possible that a supplier is not aware that new tags are available from a particular utility, or they may have forgotten to update the tags for a specific group of accounts. In those cases, the bid comparison would not be "apples-to-apples." For example, if a client successfully lowed their cap tag one supplier may be using new, lower cap tags while another continues to use the older, higher cap tags. In this case, the second supplier would be offering a higher price which might put them out of the running. As always, the goal of CES procurement is a competitive process resulting in the lowest possible contracted price for our clients. That goal is tougher to achieve when bids received are not based on the same data and information.
Once the process reaches the contracting stage, it's important to consider your ability to manage your capacity tags and forward capacity market costs. If you can consistently reduce load on the peak hour, you may elect an FCM pass-through or FCM Rate Adjustable contract. In this case, you will be billed at your supplier's cost for the FCM portion of your electricity price – and this rate component will change from year-to-year during the term of your supply agreement in direct proportion to any changes to your cap tag. If you are unable to manage your tag or prefer one fixed rate, you may elect a Fixed All-Inclusive contract. For this contract type, the FCM cost is bundled into the total fixed supply rate and does not change during the term of your supply agreement.
For contracts that are already flowing, there will be no impact from the release of the new capacity tags for Fixed All-Inclusive contracts since FCM costs are fixed in the supply rate. On the other hand, if you are enrolled in a capacity adjustment contract or capacity pass-thru contract, then you will see changes to FCM costs starting on June 1 every year. As mentioned above, these contract types are intended to charge you the exact FCM cost. You will see the benefits of your energy curtailment at the time of the system peak in the form of lower electricity costs. Of course, there is always the potential for higher electricity costs should you miss the system peak and your electrical demand is higher, compared to the prior year, during the hour of the system peak.
At CES, we are here to help you prepare for upcoming seasons and to stay informed about your electricity accounts. If you have any questions regarding your capacity tags or managing your forward capacity market costs, please reach out to your Energy Services Advisor. If you're interested in signing up for the CES Self-Help Demand Response program, please contact Nina Callanan, Managing Director of Marketing & Communications at ncallanan@competitive-energy.com to receive regular e-mail notifications throughout the summer months. In addition, you may also elect to receive Demand Response Self-Help text message alerts by filling out this form.
This New England specific program runs through the summer and will send you advanced notifications if it looks like there may be a potential peak day. 
Photo by: Elena Mozhvilo