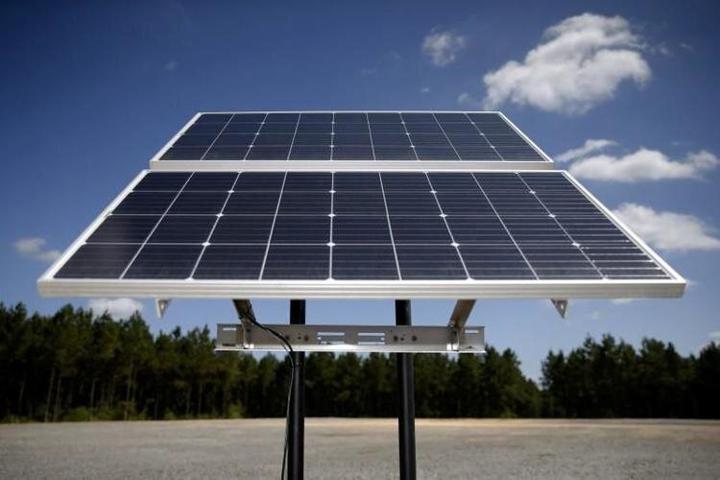 MANCHESTER — City Aldermen voted Tuesday night to approve a solar development project to be built atop the former landfill on Dunbarton Road in Manchester.
The project, proposed by Boston, Mass., firm Kearsarge Energy, is expected to generate an annual payment of $5,000 back to the city, officials said.
"This is an opportunity that has been talked about for years, and something the city has been actively working on for the last year and a half," said Mayor Joyce Craig in a statement. "The solar installation will add power to the grid at no cost to the city. This installation is the first of hopefully many projects that will produce clean, renewable energy, save taxpayer money, create jobs and address climate change. I'm glad to see this project moving forward and will continue to work to expand renewable energy options in the future."
Prior to approving the plan, aldermen confirmed the project would use New Hampshire union electricians. City officials said the project has the potential to expand, but that hinges on action at the state level.
In June, Gov. Chris Sununu vetoed House Bill 365, an effort by the state Legislature to encourage bigger solar energy projects in the state.
The bill changed the limit on net metering. Net metering enables the owners of solar panels to sell excess energy back into the grid. HB 365 changed the limit from 1 megawatt to 5 megawatts.
The governor and other opponents argued that the higher-priced solar energy sold back into the grid increases costs for customers not benefiting from solar installations.
On Tuesday, city officials said that due to the veto, the project utilizes only 1 megawatt, but if that were to rise to 5 megawatts, they would be able to expand in this same location.
The project will generate monetary credits at a default service rate.
Kearsarge Energy will retain 95 percent of credit value, and remit 5 percent of that value back to Manchester in net benefit, regardless of future rates. Current rates are projected to result in a payment to Manchester of $5,000 per year.
Kearsarge Energy will be the long-term owner and short-term operator of the Manchester solar project. The company, founded in 2009, has successfully developed and financed over 100 MWs (43 projects) and $250 million of solar since 2011. The company has more than 200 MWs of renewable energy projects currently in development across the U.S.
The city issued a Request for Qualifications in late August 2018, receiving 28 responses and reviewing qualifications in October. By the end of 2018, the City and CES had identified a shortlist of 20 qualified firms to receive a Request for Proposals. The RFP was issued by CES in January 2019 and bids were received at the end of February.
Back in 2015, on a 3-2 vote the Executive Council shot down a plan for a solar array at the same landfill location.
Article By: Paul Feely
Original Press Release: https://www.unionleader.com/news/business/aldermen-allow-solar-project-at-manchester-landfill-for-cut/article_d8e37068-6fc2-5761-aa04-7325f049bd85.html