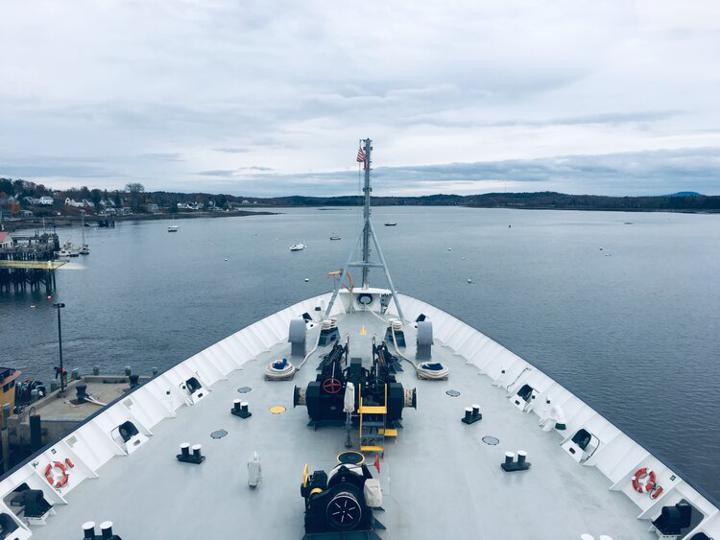 Here at CES we love working closely on special projects with our clients, so when Maine Maritime Academy (MMA) reached out asking if we would do a presentation for their students, we couldn't possibly say no! Yesterday, CES Managing Director of Energy Services, Charlie Agnew, and Energy Analyst, Julia Maine, had the wonderful opportunity to present to Professor Barbara Fleck's class: Environmental Sustainability on Campus. 
This presentation discussed sustainability as a whole, but also reviewed the energy use on the MMA campus, including identifying the major factors that play into their energy use (ie: their Training Ship) and the sustainability measures already implemented by the campus. The students in the class are currently working on projects that focus on taking these factors and finding ways to make campus even more sustainable. Throughout the presentation, the students were able to discuss potential strategies with our energy professionals and work through the areas they could investigate for emission reduction opportunities on campus. 
We would like to extend a huge thank you to Professor Fleck, her students and Maine Maritime Academy for this invitation, and we look forward to continuing to work together to achieve MMA's sustainability goals!